September 19, 2019
(10:00 AM)
Grand Opening and Ribbon Cutting

Join us this Thursday at 10 AM to celebrate one of our newest community businesses, Mocha's Mug, as we start off their 3-day grand opening. 
Denis and Lori Friederich opened up their new coffee shop in Landrum just 6 weeks ago. They are excited to be a part of the Landrum community and new members of the Carolina Foothills Chamber of Commerce. 
Mocha's Mug has wonderful coffee in all forms, smoothies, teas, and treats! Come on down September 19th at 10 AM to welcome our new Chamber Members and local business.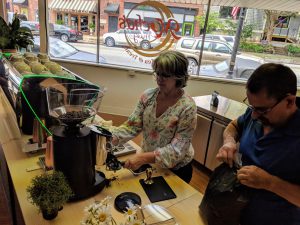 #keepitfoothills
Location: 212 E Rutherford St, Landrum, SC 29356
Contact: Christina Feagan
828-859-6236
---